When visiting Johor Bahru, Malaysia, a day trip at Sanrio Hello Kitty Town and Thomas Town must be included into your travelling itinerary.
Hello Kitty house is really full of fun. The house is accented with all pink colors. Hello Kitty house is complete with living room, bedroom, kitchen and bathroom. Enjoy their wonderful events and performances at the Hello Kitty Town 'Purrfect' Stage. This stage where Hello Kitty friends like Little Twin Stars and My Melody showcases marvelous performances. Hello Kitty and Friends also do the Happy Carnival Parade where visitors can enjoy watching live performances together with some of the staff of Sanrio Hello Kitty Town.
Tea Cup Ride
The Hello Kitty tea cup ride is a good time to sit down together with your little one.
Cinnamaroll Café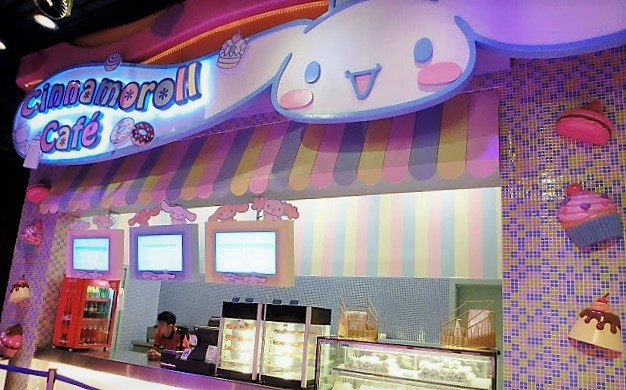 Grab adorable food and beverages when visitors visit the cinnamaroll café after a long day at Sanrio Hello Kitty and Thomas Town. This is a good place to rest after walking around the entire building to witness all those attractions within Sanrio Hello Kitty Town and Thomas Town.
HOW TO GO THERE:
By Car:
From Johor Bahru City Square, Sanrio Hello Kitty Town and Thomas Town is approximately 25 minutes away by car.
From Senai International Airport, take grab car or taxi to go straight to Sanrio Hello Kitty Town and Thomas Town in Puteri Harbour, Nusajaya, Johor. The service will take about 30-40 minutes.
Address : Persiaran Puteri Selatan, Puteri Harbour, 79000 Nusajaya, Johor.
Opening Hours : Wednesday to Monday (10:00 am to 6:00 pm)
Closed Days : Tuesday